Collecting plastic bottle tops
List below is just a quick overview of who has helped me with collecting plastic bottle tops:
Kindergardens in EKO kindergardens
Elementary schools and high schools
Blejska župnija
Ptujska župnija
Alfa Romeo enthusiasts
Faculties, Student dorms and student clubs
Taverns and bars
Working organizations
Union brewery
Costella
Multiple individuals
Bottle tops are coming even from Croatia and Italy.
Action got expanded alot with help of Ms. Tatjane težak and Oriflame company, with whole organization we got alot of help from ms. Mirjana Končar, transport to recycling company was organized with Slovenian railways, while smaller local transports were carried out by kindergardens and elementary school's janitors.
We've managed to collect over 20tons of bottle tops this far. Our action is going to end in the middle of december, 2009.
Dropoffs and storage places:
Murska Sobota

Maribor - Pesnica

Maribor - Rače

Pragersko

Laško

Radeče

Sevnica (Dobova, Brežice)

Velenje

Škofije (KP)

Ptuj

Ljubljana Rakovnik

Kočevje

Novo mesto

Črnomelj

Škofja Loka

Jesenice, Kranjska Gora

Postojna

Nova Gorica (Ajdovščina, Vrtojba, Anhovo, Gor.Brda)

Cerknica, Rakek

Ig

Litija

Ivančna Gorica

Slovenj Gradec

Celje - pred občino, v Citycentru

Vrhnika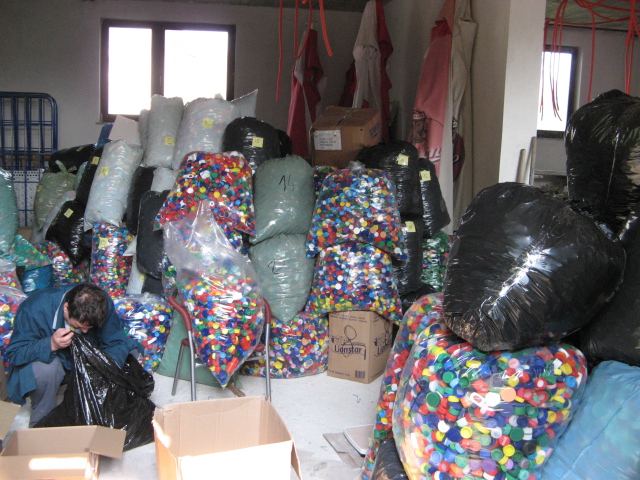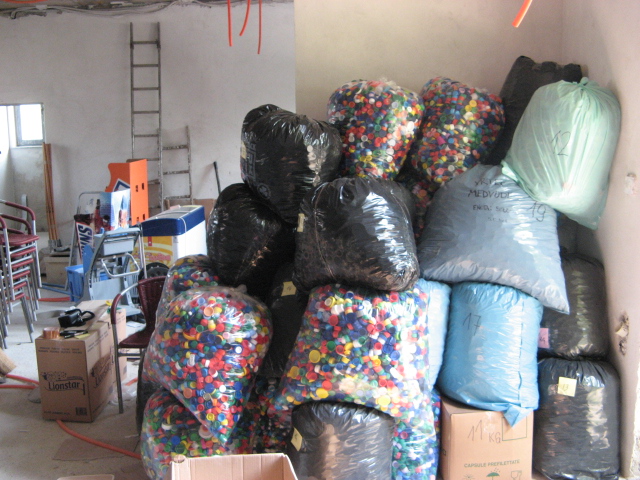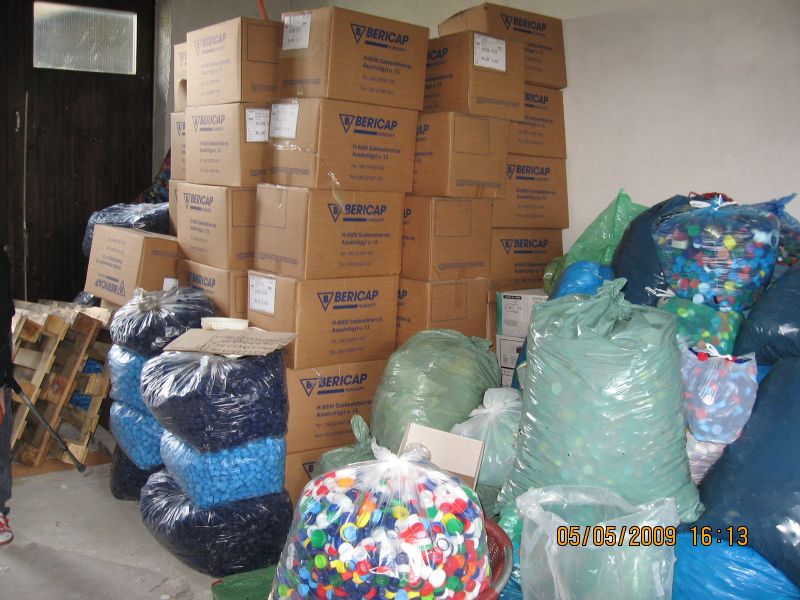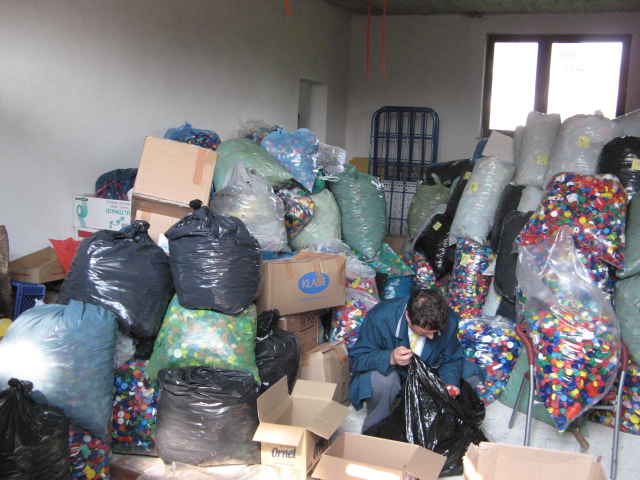 <
First page